iCloud Sync
If you subscribe to the Premium Service, you can use iCloud to sync your data. (Sync data between iPhone, iPad, and Mac)
If you are having trouble syncing, please check both App Settings and Device Settings on all your iPhone, iPad, and Mac devices.
App iCloud Settings
Turn on "Settings > iCloud Sync" on all devices
Go to "Settings > Book" on all devices and select the book you want to use.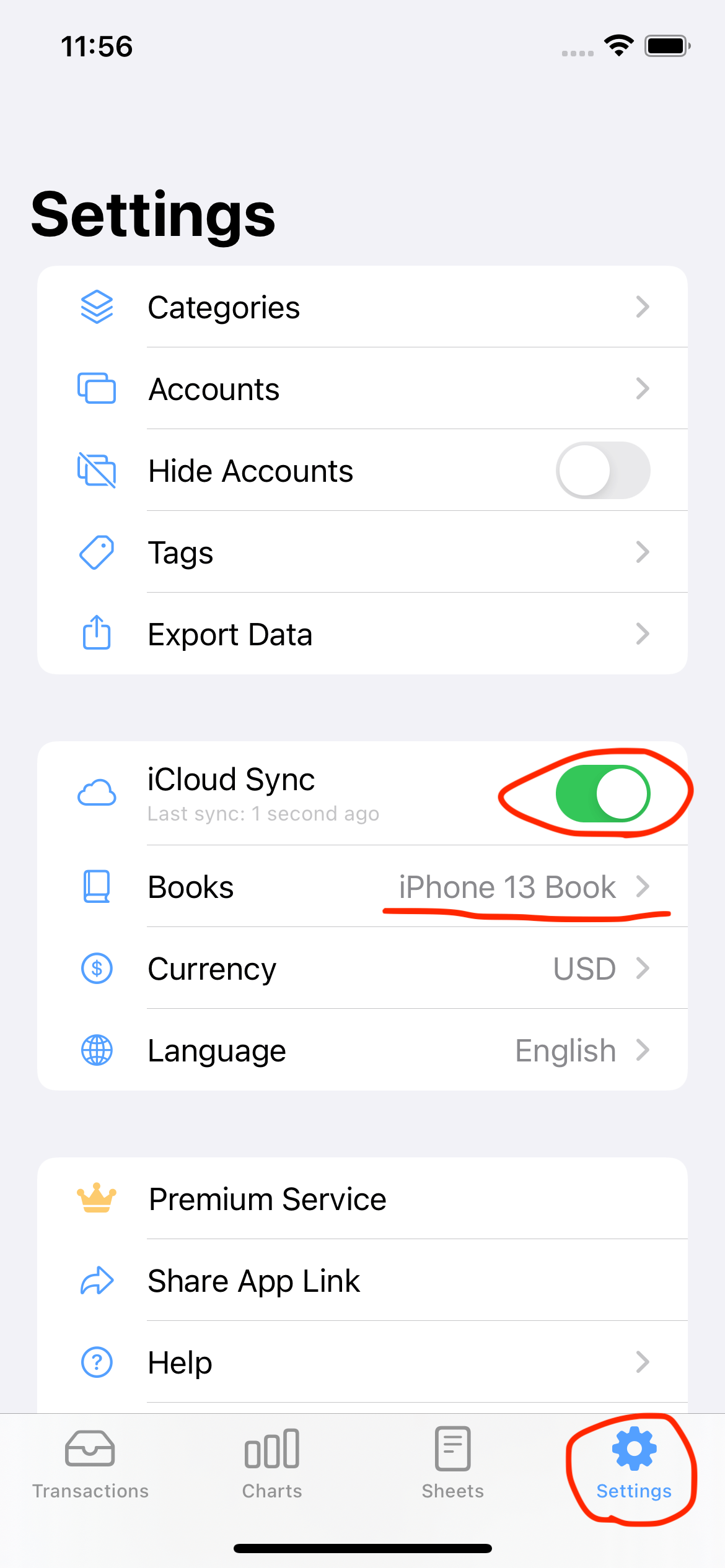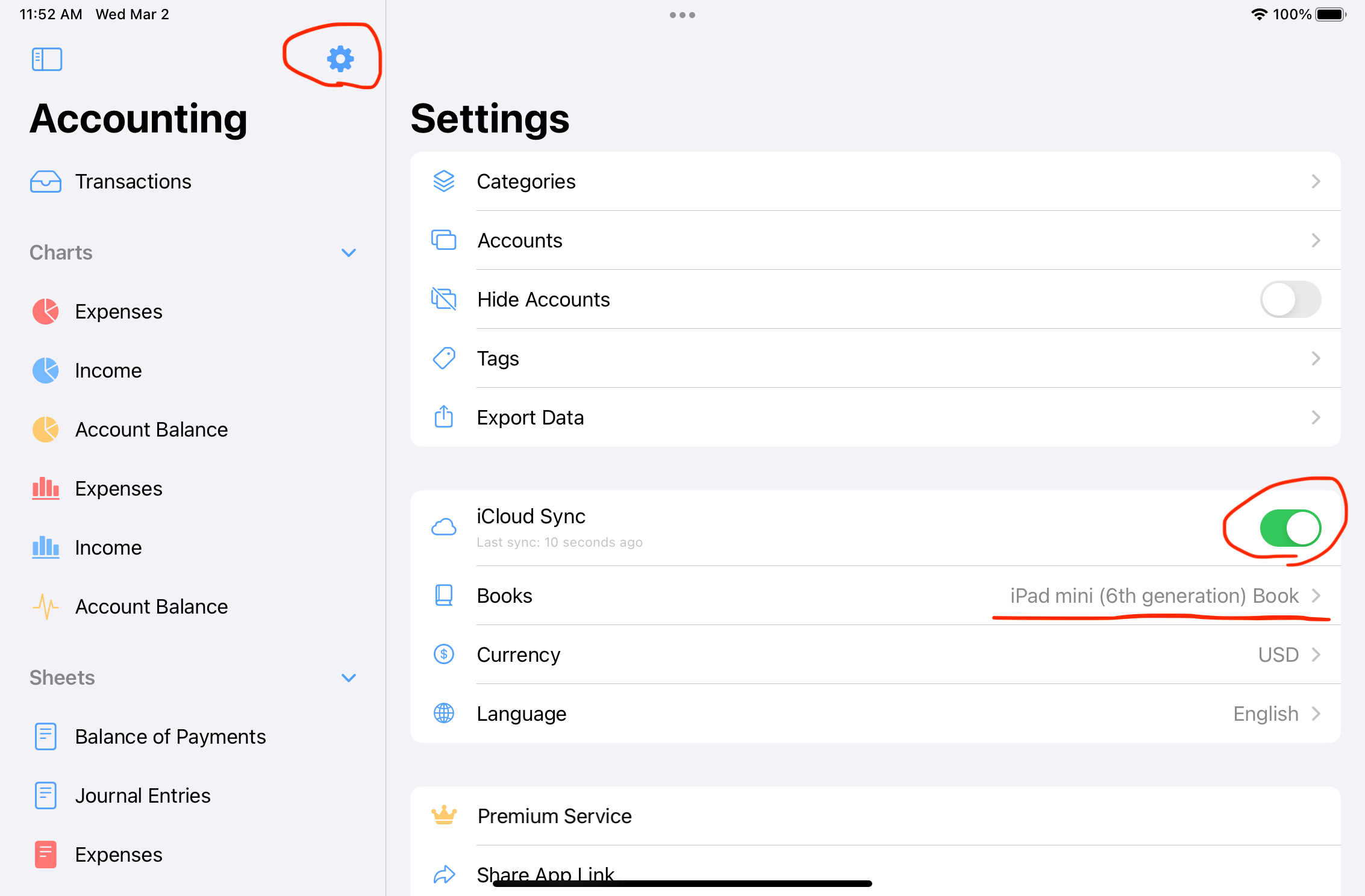 Don't forget to select the account book in 2.
Now your data will be synced automatically. If it still doesn't sync, please check the following Device iCloud Settings for your device.
Device iCloud Settings
Check the iCloud Drive settings for all your devices.
From the stock iPhone Settings app..
Go to Settings > [your name].
Tap iCloud.
Turn on iCloud Drive.
Scroll down and then Turn on Small Business Accounting
For instructions, please refer to Apple's Support Page.
Timing of data synchronization
The data will not always be reflected instantly. If the data is not reflected easily, please close and reopen the app on each device.
The timing of data synchronization in iCloud seems to be done automatically by the OS at the right time. This probably takes into account the battery, communication volume, and various other factors.